Thailand: Native Missionaries
67,188,000 people (98.6%) with minimal exposure to the gospel of Jesus Christ. Only 1.3% profess Christ in any way. Yet the gospel is increasing with great strength. Message Ministries supports labors in the ripe harvest field of Thailand.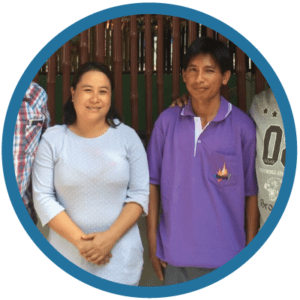 Thai Pastor I.

has dedicated his life to shine Christ's light in gospel-darkened Thailand. Compelled by Christ's love, he reaches the unreached of Thailand through evangelism, consistent discipleship, and evangelism training!
You can support Pastor I. for