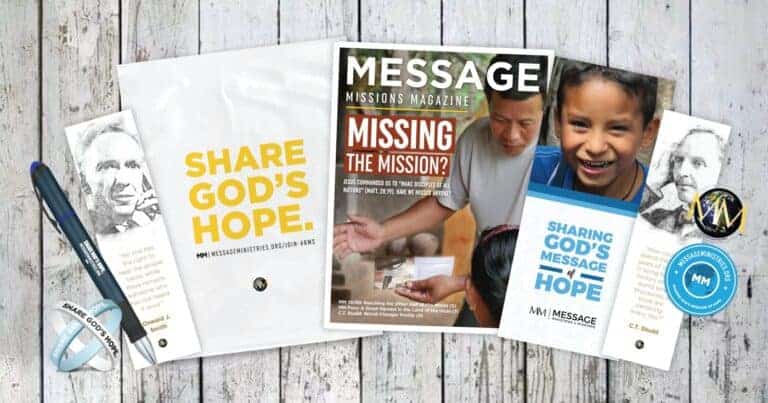 Would you like to learn more about Message Ministries? We've prepared a gift packet for you to introduce ourselves. This packet includes all of the following at no cost to you: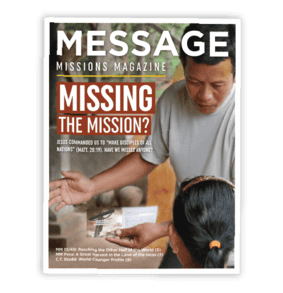 Message Missions
Magazine
Share God's Hope
Wristband
"Radicals for Christ" Bookmarks
MM Website
Laptop Sticker
MM Logo
Laptop Sticker

Share God's Hope Highlighter Pen
MM Brochure
Other Gifts:
MM Poster

1 Challenging Bible Teaching Print-Out

Our Latest Newsletter

(You will not receive newsletters on a regular basis unless you request to join our mailing list)
If you'd like to share our ministry with a loved one or ministry leader, we welcome you to order extra free packets.
In that case, write a note in the order form explaining your request of extras.
To order your free Ambassador Packet, click the green button below.