A note from Brian: "

During this pandemic I've written much about God's hope, joy, and peace. Today, the Holy Spirit has directed me differently. I pray this article will stir revival in your heart and the hearts of God's people."
Someone once said, "The Christian life is less about our comfort and more about our contribution." God wants our lives to contribute to the fulfillment of His plan on Earth. To do that, we must be aware and awake.

In this crisis, the Holy Spirit is calling His people to wake up. We can't hit the snooze button on His heavenly alarm. In Ephesians 5:14, the Apostle Paul wrote, "Awake, you who sleep, arise from the dead, and Christ will give you light" (NKJV). I want to apply this verse to both our natural and spiritual lives, because they are both intertwined.
Let's start with the natural. There are three types of morning people:
Those who wake up automatically without an alarm clock.

Those who set an alarm clock and get up right away.

Those who set an alarm clock and proceed to hit the snooze button once or many times before finally getting up.

I've lived all three ways at different times in my life. At this time, which most reflects you in a natural sense? What about spiritually? How long does it take for God to wake you up? Answer this question honestly.
Slumbering in the Spirit
God is calling His people to live life fully awake. Unfortunately, many Christians still slumber away in a deep spiritual sleep—nodded off because of physical laziness, spiritual laziness, or both. They live unaware of God's purpose to transform and use them. Why? Because they keep hitting the snooze button on God's alarm—and in doing so, they've put a giant pause on their relationship with God! They've advanced no farther than they had 1, 5, or 10 years ago. Stuck in the ditch of dormancy, many sleep on unaware because many in their "Christian" social circle live at the same mediocre level of discipleship.
These Christians are snoozing through God's plan and don't even seem to know it. God has sent them divine appointments—"good works, which God prepared beforehand, that we should walk in them" (Ephesians 2:10 ESV). But those heavenly opportunities fly by at breakneck speed totally unnoticed and unused. How about us? Are we walking out God's divine appointments? If not, what will we do to change that? If we want to advance, we need to get fully awake, aware, and alert!
God's Alarm Clock
In Ephesians 5:14, Paul said, "Awake, you who sleep, arise from the dead, and Christ will give you light" (NKJV). The Greek word here translated awake comes from egeirō (ἐγείρω), which means "to awake figuratively, from obscurity, inactivity, ruins, nonexistence): — to awake, lift (up), raise (again, up), rear up, (a-)rise (again, up), stand, take up" (Strong's Concordance).
If we've silenced God's alarm and wake-up call, we need to egeirō. We need to awake, lift up, rise up, rise again, arise, and stand! We need to wake up out of inactivity, ruin, and obscurity! These are powerful words that demand our action. Are you ready to respond to Paul's admonition? The results will be life-altering!
We've Confused the Call

Sometimes we ask God to do things that He wants us to do. Yes, there are things God wants us to do to jolt ourselves out of spiritual slumber. If we've fallen prey to the lackadaisical landmines of apathy, we must change how we pray. We need to put aside prayers like, "God, if you want me to serve you, give me a servant's heart." No, the Word of God already demands that His disciples develop a heart for service. If we love God, we will serve God and do what He says. Jesus said, "If you love me, keep my commands." (John 14:15). That's clear, plain, and direct.
Consider a few more examples:
Jesus already commanded us to preach His Word in Mark 16:15.

Jesus already instructed us to take up our cross daily and follow Him in Luke 9:23.

Jesus already urged us to be generous in Luke 6:38.

Jesus already told us to forgive in Luke 6:37.

Jesus already said, "Love the Lord your God with all your heart and with all your soul and with all your mind and with all your strength" (Mark 12:30).
I could go on and on, but more biblical examples are probably already coming to you.
Remember, Paul charges us — "Awake, you who sleep" (Ephesians 5:14 NKJV). He never instructed us to ask God to wake us up; rather, he called us to wake ourselves up! Plain and simple, God has provided the alarm, and we need to respond to it.

Of course, we're going to need God's help. Without His saving grace and power, we'll never thrive spiritually. Without the power of the Holy Spirit, we're mere spiritual imps in a world of giant obstacles.

At the same time, we must remember that the Holy Spirit has already come to live in us, enduing us with power. The Apostle Peter wrote about the effect of that power in us with some very potent words, reminding us of our inheritance in Jesus Christ: "His divine power has given to us all things that pertain to life and godliness, through the knowledge of Him who called us by glory and virtue" (2 Peter 1:3 NKJV). God has already provided the needed power through the Holy Spirit. We can tap into His power at any time. But first, we need to wake up from our spiritual slumber.
The Faithful Few

I praise God for the many Christians who are living life wide awake. You're a witness and an example of Paul's promise to the wakeful Christian: "Christ will give you light!" (Ephesians 5:14 NKJV). Keep your passion for God hot. Keep your light shining profusely bright. We need your witness to continue to inspire other believers in the ways of God. Thank you for counting the cost and living life in the presence of the Lord and reflecting His glorious light. Thank you for dwelling on the Word of God and sharing His message of hope. We need you to continue in that narrow way, shining Jesus' example to us all.
Asleep in the Light

The on-fire few are not my concern in times like these. Right now, I'm most concerned about a group Leonard Ravenhill and Keith Green warned about decades ago—Christians who are asleep in the light. Right now, many Christians are walking through life half asleep, lukewarm in their faith. They sip on the Holy Spirit and occasionally snack on God's Word while gorging themselves on social media and entertainment. That deeply concerns me.

Brothers and sisters, this is the wrong time to be 'napping in the Spirit.' Christian nappers don't get up early enough to spend time with the Lord but stay up late binging on TV, Netflix, and the like. They scrape through the day, hoping God will bless them despite their meager pursuit of God.
These believers hope God will bless them regardless of their chosen spiritual state. Yes— I said their chosen spiritual state! God didn't choose that for any of His people. Jesus promised an abundant spiritual life in John 10:10. But the devil came to kill, steal, and destroy.
Those believers will never truly lead in God's kingdom unless they make some serious changes. They can't, because they consistently hit their spiritual snooze buttons. They don't seem to care what God wants to say to them. They have little spiritual appetite — they feel satisfied with their Pastor's 45-minute message online last Sunday. They don't have time to worship God, read the Bible, or pray because, well, you know—just because! They know they don't have an acceptable excuse, so many don't even make one anymore. It's spiritual slumber, plain and simple. Unfortunately, it's to their detriment. Since they don't take quiet times with God, they walk in fear, doubt, and unbelief. Walking by faith is no longer their goal or reality. Perhaps they experienced that faith for years, but now it's dissolving as rapidly as ice in the scorching sun.
Good News for Sleepy Servants

Now for some good news! After all, that's what "gospel" means.

Did I just describe your life—even in part? God wants you to know He can wipe it all away in His presence. He's calling you to precious moments at His side; a season of awakening with your Heavenly Father and your Lord and Saviour Jesus Christ. He's calling you: "Come, all you who are thirsty, come to the waters" (Isaiah 55:1 NIV). Are you ready to wake up and walk in the light of the Lord? Are you tired of living a spiritually apathetic life? Are you weary of living life devoid of God's presence? Are you ready to wake up and experience God's divine appointments daily? Are you ready to dive into the depths of the knowledge of God, as revealed by the Holy Spirit?
God is ready to receive, renew you, revive you, embrace you, and shine His light on you. So commit to wake up now! There is no better time. Pray with me.

Heavenly Father, I come to you in the name of Jesus. I come humbly trusting in your love, grace, and mercy. I believe in your promise to forgive, renew, revive, and restore. I come to you in brokenness and humility like the prodigal son returning to his father. I've been just like him; in many ways I've followed the world. I've fallen asleep to your goodness and grace. I've walked away from your ways, God. I am truly sorry, and I repent of my sin. Hear my prayer, O God! I pray as David the Psalmist prayed:
"Create in me a clean heart, O God, And renew a steadfast spirit within me. Do not cast me away from Your presence, And do not take Your Holy Spirit from me. Restore to me the joy of Your salvation, And uphold me by Your generous Spirit. Then I will teach transgressors Your ways, And sinners shall be converted to You" (Psalm 51:10-13 NKJV).
Thank you for hearing my prayer, O God. Thank you for sounding this life-changing alarm. I love you and will walk with you in holiness by your grace, power, and love. Amen!
A Final Word of Encouragement
Did you just refresh your commitment to the Lord? Then it's time to go forward by faith. You've heard the call of God to awake, and God heard your prayer of confession and repentance. Now, remember Jesus' warning: "No one who puts a hand to the plow and looks back is fit for service in the kingdom of God" (Luke 9:62 NIV). Put your hand to God's servant plow and go forward; don't look back and get distracted again. Don't look back on your sins of commission and omission—except to remind you to stay awake and to not fall asleep spiritually again! God will lead, guide, and bless you as you seek His Kingdom first (Matthew 6:33).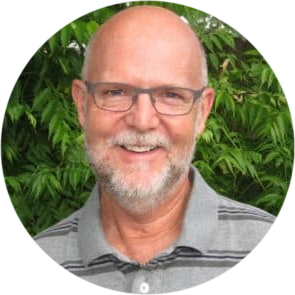 Did you enjoy this post? There's much more great content to enjoy! Watch the video

below to find out more.