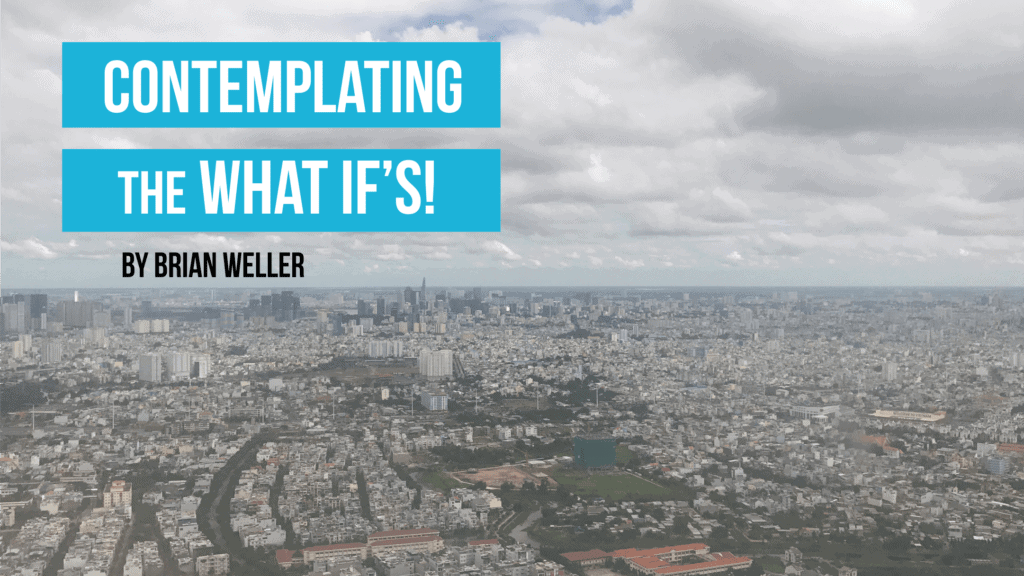 This newsletter is ordinarily where we share about things we've been doing in world missions. However, in this letter, I want to share some things that have challenged me recently. I hope you don't mind!
The last few days, I've been contemplating whether or not I've consistently counted the cost of what it means to be a disciple of Jesus Christ. I've asked myself some difficult and challenging questions. Have I truly considered giving all for the sake of God's call or am I compromising God's will and call on my life for my own comfort and desires? Have I gotten so comfortable in this life that I am living more for me and "my" world, than for God and His eternal Kingdom?
If Jesus Christ truly is my Lord, Master, Savior, and King, then my life should be a verification of that. My life's motto should be the same as the Apostle Paul who said in 1 Corinthians 6:20 "You are not your own; you were bought with a price. Therefore honor God with your bodies.".
When it is time to go home to be with the Lord, I don't want to go with a bunch of "What if's" in my heart, such as:
What if I had truly done unto others, as I would have them, do to me?
What if I had forgiven everyone that had offended me and let go of the residue of those offenses in my life?
What if I had truly counted the cost and surrendered everything to the Lord including my time, my resources and my talents?
What if I had risked everything no matter what the cost to help get the gospel of Jesus Christ to every person who has not heard?
What if I had faithfully lived a life of faith and went beyond taking steps of faith to taking leaps and dives of faith?
What if I had lived every moment in light of God's mercy seat and God's judgment seat?
What if I had done what I did for the glory of God alone and didn't look for affirmation from others for serving God?
What if I had actually believed the promises of Jesus and acted on them?
What if I had truly lived the commandments of Jesus?
These are just a few questions I am asking myself as I seek to challenge "me" to "Press toward the mark for the prize of the high calling of God in Christ Jesus" as admonished by the Apostle Paul in Philippians 3:14. Wouldn't you agree that our God is worthy of all our love and service?
It is a good thing to evaluate where we are spiritually in our lives! We don't do it to condemn ourselves for what we haven't done or to lose heart over what we could have done better. We do it to exhort ourselves to go deeper in our relationship and service to the Lord Jesus Christ. After all, He gave His life so we could be saved from our sin and spend a glorious eternity with Him in heaven. Our worship and service are our response to the great and amazing love our Heavenly Father and Lord Jesus Christ have already given us.
Why not, take a few minutes and ask yourself the "What if's"? If some changes need to be made, make them now! Don't procrastinate – or days, weeks, months and years could slip by before those changes are made. Or worse, they never get made at all! We don't want to waste any time in this life for things that don't matter. Right?
Let's pray for one another as we seek God's will for our lives and then go forward to fulfill it by His grace and power.
God bless you, Brian Weller
PERU – We continue to support the 11 Loaves and Fishes Feeding Center ministries in Peru. These operate out of the churches that we work with, and the children are not only fed a nutritious meal, but we teach them God's Word.
VIE____M – We were able to provide a motorcycle for an indigenous missionary that will be used for ministry transportation and to earn money for his family using it as an UBER type of vehicle in Ho Chi Minh City, Vi____m. In that city, formerly known as Saigon there are about 4 million motorcycles and the people there are used to riding on motorcycles. We have promised to provide two more in the next month. Those who receive the motorcycles will pay back the price of the motorbike, and that money will be used to purchase another motorcycle for an indigenous ministry. They cost $1,000 each.
CAMBODIA – James Sann is continuing the ministry to children at the Ang Dong Slum Community in Pnomh Penh. The children are growing spiritually as they hear the Word of God and receive a very nutritious meal.
CAMBODIA BIBLES – Through indigenous missionary James S. we been helping two other ministries with getting Bibles into Vi______m. Thousands of Hmong Bibles went across the border, however, on the last shipment the police confiscated a few thousand. Please pray for the bibles to be released. Also, please pray for James S. as the police stopped him and threatened him with arrest if he returns.
INDIA – We sent financial support through your donations to The Kaushal's and for the Living Hope School in the slum area near Gurgaon. The children here live in the nearby slums and receive two meals a day and an education. They also are taught the Word of God.
We continue to stand with Jim Randall as he ministers and trains leaders in Southeast Asia and other countries as well. Click here to read Jim's latest prayer later and update.
Text Donations:
Text what to designate to & preferred amount to
1-727-877-3224 (1-727-87-REACH).
Check Donations:
Message Ministries and Missions
PO Box 7158, St. Petersburg, FL 33734-7158
Website Donations:
To read Jim Randall's most recent mission update, just click the link below.
Please continue to Pray for Jim Randall as he ministers throughout the 10/40 window. Prayer support for Jim is so very important as he ministers to many indigenous missionaries, pastors and leaders in that part of the world.
Thank you, Message Ministries