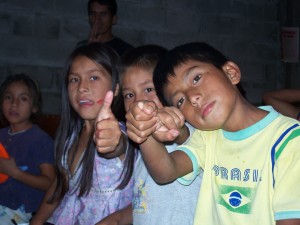 An exiting and fruitful part of our ministry in Peru is the Loaves and Fishes Feeding Centers. With Pastor Fabian and Cecilia, we started the first one in Pachacutec in 2004. Now there are ten Loaves and Fishes Centers! God is not only faithful to provide opportunities to fulfill His Great Commission, but He is also faithful to provide the funding. We are grateful to God and to our faithful supporters who make it possible to sustain these centers where children are fed and given hope for the future through the message of God's amazing grace.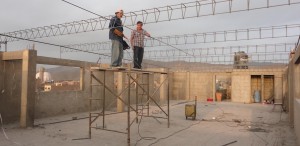 As you know, part of our vision is to help Peruvian pastors raise up a group of missionaries to reach Peru and beyond. In December we host Descatarse III at the Hearts on Fire Bible School and Mission Training Center in Marquez, Lima, Peru. Descatarse III is a discipleship and missionary training weekend. Our Field Coordinator, Marco Aroni, is expecting a full house of youths and young adults for Descatarse III. We will all stay right there at the Training Center — in the dorm rooms,
and anywhere else we can put people in the building.
We are expanding the Bible School; it's also becoming a Missionary Training Center, and we need more room there. We have outgrown the third floor, so we are expanding to the fourth floor, which has set empty for years. We are also putting in a steel-frame, canvas-covered roof. The cost for this is only $1,500. This is a great price and will more than meet our needs. The fourth floor will be our new meeting room for seminars, retreats, and conferences.
Please pray for God's power to be with us in a special way during Descatarse III and the days following it.

For the last four years we have taken a small team to Peru in December to minister. December is a great time to visit there! The weather is warming up, the children are almost done with school and Christmas is just around the corner. A great time to share the message of the gospel. Our team of four is going to be busy ministering at Descatarse III, building a prefab church, doing some street outreach, visiting some churches and ministering in 5 or 6 of the feeding centers. Please keep us in your prayers from December 1-10.
We have already sent several thousand dollars to the India and Peru Christmas Blessing Projects, but we could still use more help! We want to bless as many children as possible. Remember: $3 will purchase a gift for a Peruvian child, and $10 will purchase new clothes for a child in India. To donate online, please go to christmasblessingproject.com.