Free eBook – The Cure for Death: Finding Eternal Life in the Age of COVID-19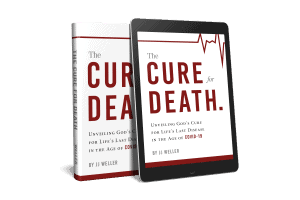 As COVID-19 sweeps the globe, many are asking life's hardest questions: Why do we die? What happens after death? How can I be sure I'll go to Heaven?
In this short book, JJ Weller offers the Bible's answers. In conversational style, he unpacks:
The ancient disease behind every death,

The alarming realities of life after the grave, and

The simple test that reveals your eternal destiny.
Then, He invites the reader into God's life-giving story of redemption. He unveils:
God's miraculous cure for eternal death,

The shocking way God revealed His love and secured the Cure, and

The little-known way to meet God, beat death, and live forever.
Have you been pondering life, death, God, morality, or eternity during the COVID-19 crisis? This book is for you.
Note: We suggest you read this eBook in one sitting for most powerful effect. The main matter of the book is 60 pages long, and therefore takes slightly over an hour for the average reader to complete.
80 pages total when including the afterword and appendix.
Click the appropriate button below to download for free from Amazon or Dropbox.
Watch the Free Videobook:
Listen to the Free Audiobook: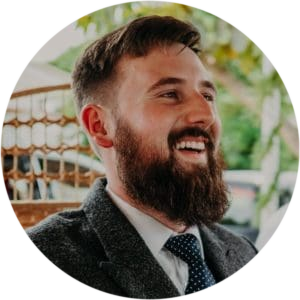 JJ Weller
is a missionary and author with an immovable zeal for God's harvest. Since 2014, he has traveled the world through Message Ministries to win the lost, call prodigals home, and train saints in biblical evangelism. He studied shortly at Fire School of Ministry in Charlotte, North Carolina, then received his B.A. in Professional and Strategic Writing from Regent University. He has written an outreach book, The Cure for Death, and recorded one album of Christian music. He lives with his wife, Cynthia, and daughter, Autumn Hope, in St. Pete, Florida. For more inspiring articles, books, messages, and music from JJ Weller, please visit his ministry page or music website. or