Are you new to Message Ministries, and wanting to learn more about what we do? Or are you already involved with MM, and want to show your support? We want to bless you!
We've prepared a free gift packet for you to introduce ourselves. This packet includes all of the following at no cost to you: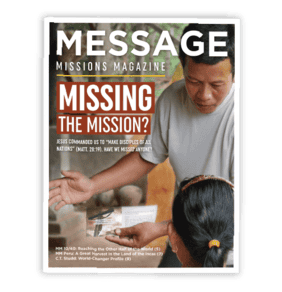 Message Missions
Magazine
Share God's Hope
Wristband
"Radicals for Christ" Bookmarks
MM Website
Laptop Sticker
MM Logo
Laptop Sticker

Share God's Hope Highlighter Pen
MM Brochure
Other Gifts:
MM Poster

1 Challenging Bible Teaching Print-Out

Our Latest Newsletter

(You will not receive newsletters on a regular basis unless you request to join our mailing list)
Once again, we want to give you these gifts free of charge, with no strings attached – as a simple "thanks" for showing interest in our work. Does this gift interest you? We welcome you to order below.
To order your free Ambassador Packet, click the green button below.